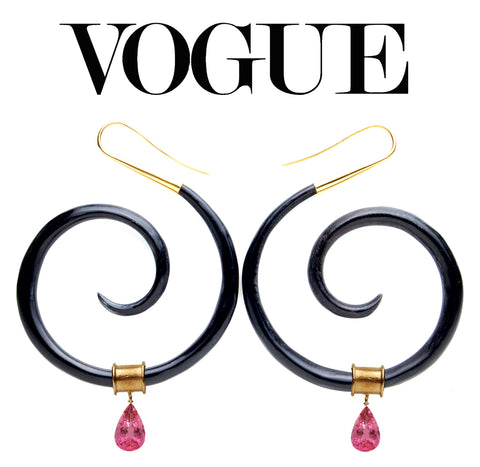 02. Life Earring
Tree of Life Hoops inspired by the beauty of life and her endless gifts of mysterious pleasure.
Hand carved Black Water Buffalo horn, 22k gold vermeil on sterling silver, Stone: Pink Tourmaline.
Dimension: 2" wide 
• The carving of Black Water Buffalo horn stems from an ancient tradition in the Asian Archipelago where horn carvings are presented as offerings to the ancestors. Our jewelry helps keep these traditions alive by supporting economic independence for the carvers of these ancient traditions. All of our work is blessed by a local Pemangku, a spritual leader.